No results were found for the filter!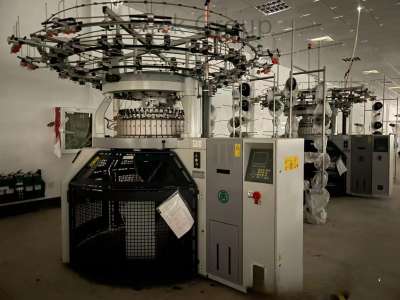 MAYER INTERRIB4-1.6QC 30" 28E 48 FEEDERS
2X Mayer&Cie DOUBLE KNIT MACHINE WITH 4 TRACKS CYLINDER AND 2 TRACKS DIAL Model: INTERRIB4-1.6QC Diameter: 30" Gauge: 28E (2640N) Feeders: 48 Year of construction 2010 Equipment: Coni Positive Feeders, Kit Lycra, Motor with Inverter 380...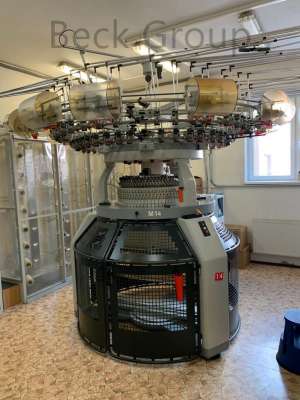 MAYER INTERRIB 4-2.4 30" 20E 72 FEEDERS
Mayer&Cie Knitting machine used Model: INTERRIB4 2.4QC Diameter: 30" Gauge: 20E Feeders: 72 Year of construction: 2004 Double Knit Machine for 8-lock fabrics 4+2 Tracks MemmingerPositive Feeders Motor with Inverter 380 Volt Side Creel...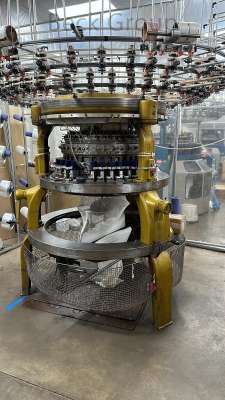 MAYER OVJA36 ELECTRONIC 30" 12E 36 FEEDERS USED
MAYER&CIE CIRCULAR KNITTING MACHINE, USED TYPE: OVJA36 ELECTRONIC DIAMETER: 30" GAUGE: 12E FEEDERS: 36 WE PUT NEW ELECTRONIC IN 2017 !! DOUBLE-JERSEY JACQUARD 2 WAY TECHNIC EQUIPMENT: POSITIVE FEEDERS MPF SIDE-CREEL STANDARD OILER MOTOR...