No results were found for the filter!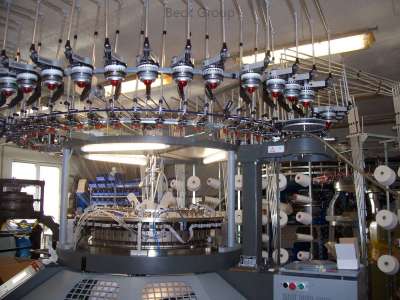 BECK BTME1.6 30" 20E 48 FEEDERS USED
BECK knitting machine used Model: BTME1.6 Diameter:30" Gauge: 20E Feeders: 48 year of construction 2014 ELECTRONIC PLUSH JACQUARD Equipment: PULSONIC 5.2 OILER BECK POSITIVE FEEDER BPF BECK STORAGE FEEDERS SFB SIDE CREEL WITH ALUMINIUM...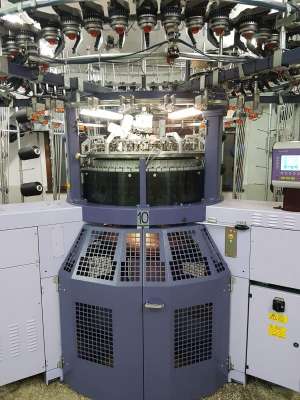 TERROT SCC548 30" 10E 48 FEEDERS
TERROT CIRCULAR KNITTING MACHINE, USED TYPE: SCC548 DIAMETER: 30" GAUGE: 10E NO. OF NEEDLES: 936 FEEDERS: 48 SERIAL-NO.: 38558 YEAR OF CONSTRUCTION: 2014 SINGLE-JERSEY MACHINE JACQUARD 3-WAY-TECHNIC IN THE CYLINDER EQUIPMENT: 48 X...