No results were found for the filter!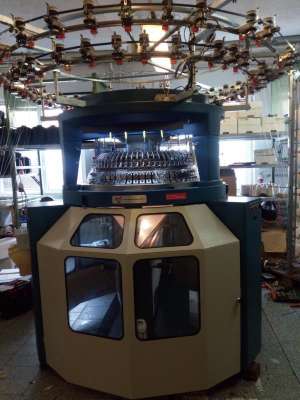 ORIZIO CMOAN 30" 18E 60 FEEDERS GEBR. NR.1025127
ORIZIO CIRCULAR KNITTING MACHINE, USED TYPE: CMOAN DIAMETER: 30" GAUGE: 18E FEEDERS: 60 SERIAL NO: 1025127 EQUIPMENT: 60 POSITIVE FEEDERS SIDE CREEL WITH ALUMINIUM TUBES PULSONIC OILER CAMS FOR 2+2 TRACKS RIB NEEDLE-THICKNESS CYLINDER...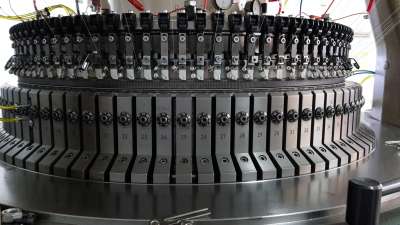 MAYER OV3.2 30" 28E 96 FEEDERS, NO. 41348
MAYER & CIE KNITTING MACHINEUSED TYPE: OV 3.2 DIAMETER: 30" GAUGE: 20E FEEDERS: 96 NEEDLE-NO.: 1872 SERIAL-NO.: 41348 EQUIPMENT: POSITIVE FEEDERS CONI SENSO OILER MOTOR WITH INVERTER SIDE CREEL WITH TUBES CAMS FOR INTERLOCK 2+2 NEW BECK...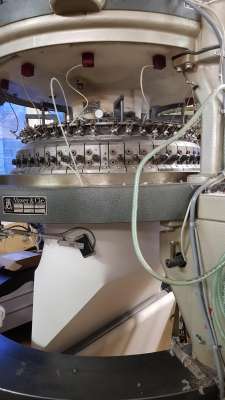 MAYER INOVITIII 30" 28E 48 FEEDERS, NR. 32314
MAYER & CIE KNITTING MACHINEUSED TYPE: INOVIT III DIAMETER: 30" GAUGE: 28E FEEDERS: 48 NEEDLE-NO.: 2640 SERIAL-NO.: 32314 EQUIPMENT: POSITIVE FEEDERS OILER SIDE CREEL WITH TUBES CAMS FOR INTERLOCK 2+2